We specialise in procuring terms for clients with complex financial requirements for high net worth mortgages. The more money one has, the more complicated it seems to get, and various changes to government policy in recent years has made proving you can afford a large loan all the more challenging.
You can no longer self-certify your ability to service a loan and affordability criteria has become more stringent. As such, a lot of lenders may be put off by clients who don't have a 'vanilla' income structure. For example, being self-employed, above a certain age with only rental income, or wishing to use bonus income as security can be obstacles our clients have encountered before approaching us at SwisSpirit.
This is why it is now imperative to instruct a whole of market mortgage broker who can look after your property financing requirements, regardless of what they are. SwisSpirit has access to over 250 lenders both in the Switzerland and abroad and, as such, manages to succeed where other brokers have failed.
It is rare for our high net worth client pool to have simply one asset – they may have a buy to let investment property in Geneva Zurich or London and a holiday home in Marbella or Dubai, for example. Having a broker who can assist with the financing of these assets, be they residential or commercial, development or international investment, is extremely valuable.
SwisSpirit doesn't only have excellent relationships with lenders, we also pride ourselves on being able to refer our clients to specialist partners to help with every part of the mortgage process – including tax, legal and foreign exchange.
Whatever your property financing requirements, we have a specialist team in place dedicated to finding the best and most efficient solution.
With its extremely high living standards, low tax rates, and stable economy, Switzerland has long been a popular destination for HNW individuals. Geneva has an abundance of luxury hotels, jewellers and restaurants.
A recent report placed Geneva as having the world's second highest density of millionaire inhabitants, whilst the property market has been on an upwards trajectory for the last 20 years.
What you need to know
Foreign buyers require an appropriate Swiss residency permit, and investors should bear in mind that there is a cap on the number of non-resident property purchasers per year.
Swiss mortgages are highly regulated—but this is against a backdrop of extremely low interest rates, so foreign investors should take this into account.
Investors should be aware of Switzerland's internal administrative structure; the country is divided into 26  cantons', which all operate with  relatively high amount of autonomy, meaning rules and regulations can vary. For example notary fees can increase by up to 1.5% across cantons.
Legal fees and taxes are between 3.5-5%.
Dubai Mortgages
Glamorous Dubai isn't just a business and transport hub for the Middle East. It's also a world-class luxury destination, offering boutique shopping and innovative architecture. The UAE real estate market has taken a big hit over the last couple of years, so there's a surplus in the supply of luxury units available.
As such, there are some excellent deals to be had for investors. Whilst rental values have also fallen, investors can still achieve 6-7% on good property. It's important to invest in more established communities, like Dubai Marina and Downtown.
What you need to know
You'll need personal insurance when taking out a mortgage here, which can be arranged by our in house insurance brokerage, SwisSpirit Global Insurance.
Only UAE banks can lend in Dubai, although some private banks have local partners.
Investors from around the world can purchase in Dubai, but some—such as Iranian and Syrian nationals—will face more stringent LTV restrictions from many banks.
Be aware of local customs and procedures: there's no 'conveyancing' as such, as this is done by the estate agent, but some of the larger agencies have their own in-house sales progression teams.
If you have ever visited the city of Marrakesh (also known by the French name of Marrakech), situated in the mid-southwestern region of Marrakesh-Safi, Morocco, you will know why demand for Marrakesh mortgages is so high. This is a beautiful part of the world and one which continues to attract property investors and Marrakesh finance mortgage providers. The city is just a relatively short flight from Europe and boasts beautiful weather, which has led to the creation of numerous golf resorts set against stunning scenery.
The Marrakesh mortgage market caters for not only those looking for apartments and luxury homes in the city of Marrakesh (often referred to as the Medina) but also the array of stunning villas with extensive grounds on the outskirts. In just a few miles you can go from the hustle and bustle of city life in Marrakesh to the laid-back, peaceful and tranquil country life in the nearby Hivernage region. It is not difficult to see why Marrakesh is proving to be one of the more popular luxury property markets in the region.
Buying property in Marrakesh
While it is safe to say that the Marrakesh mortgage market is developed, those looking to invest in the area will need to be aware of local regulations. On the surface the purchase of a property in Marrakesh, and indeed across Morocco, appears fairly alien to overseas investors. It is therefore important that you take local advice regarding the process to ensure that you abide by the rules and regulations and protect your investment. As a rule of thumb we tend to allocate around 12% of the purchase price to cover local taxes.
Unfortunately, under-declaring the full purchase price of a property has in the past been a widespread practice across Marrakesh and Morocco. While some may see short-term benefits to this practice, when you go to sell your property this can cause problems. As a consequence, we prefer to abide by the local rules to ensure no unexpected surprises further down the line.
Developed mortgage market in Marrakesh
While mortgages in Marrakesh will need to be repaid in the local Dirham currency, surprisingly this does not mean you have to open an account in the country. Securing mortgage finance in Marrakesh is relatively straightforward in theory as long as you know who to talk to and the information they require. There is no shortcut to mortgage finance, there are rules, regulations and criteria, but we have access to the full market as a consequence of our independent status. This has allowed us to build up very close relationships with both domestic and international mortgage providers to the benefit of our clients.
We know the information they require, how to present it and what assets and income the mortgage finance companies will take into consideration. Using an array of retail and private banks we can put together a basic mortgage arrangement or one which may be complicated by residency, worldwide assets and different currency income streams. It is our ability to structure a deal around your specific circumstances which allows us to present the finished article to mortgage providers.
French Alps Mortgages
Prime luxury ski chalets in the French Alps are a highly secure option for HNW property investors. Like the Côte d'Azur, this area offers both true lifestyle and pure investment value.
There is a dearth of supply but huge demand, which means Alpine property is appreciating rapidly in value. Beginning a private banking relationship can be complicated, so it's important to consider your finance options early, using a broker with access to a wide range of lenders.
What you need to know
Retail banks have a high appetite for mid-sized loans for chalets in hotspots such as Chamonix and Morzine. These lenders often offer higher LTVs, as
well as credit-only relationships, which do not require the placing of AUM with the lender.
If you do wish to approach a private bank, you will likely have to place AUM, because private banks will typically only lend in the area as a route into managing a client's assets.
Seasonal lettings provide a lucrative income stream for investors.
Legal fees and taxes can range from 3.5-7.5%.
*Project costs include acquisition, notary fees and taxes, renovation/development works, arrangement fees and rolled-up interest.
Monaco, officially the principality of Monaco, is a sovereign city-state located on the French Riviera. Often shrouded in mystery, the Monaco lending market is viewed as complex by many on the inside and outside. The Monaco mortgage market is unique; everything is negotiable from interest rates to assets under management, from loan structure to charges. However, to secure the best Monaco mortgages you need to have access to the wide range of commercial and private banking groups.
Monaco finance team
We have an office in the heart of the Monaco banking and finance sector where we are able to utilise our experience and contacts to the full. Aside from the unique characteristics of the Monaco financial services sector, there are further considerations such as the language, etiquette and principles. Here at Enness we have spent many years researching the Monaco market, building our contacts and constantly updating our knowledgebase. This has opened many new doors and opportunities to create an array of bespoke mortgage deals with private banking groups.
Monaco property market
The Monaco property market has a reputation as the world's premier home for high net worth individuals. The stunning views over the coast, the relaxing Mediterranean climate and a favourable tax system have attracted international investors and business people from around the world. The insatiable appetite for finance in Monaco is well known although for some of the complex financial arrangements can prove challenging.
When looking to acquire property in Monaco you will find that $1 million buys you just 15 m² of prime real estate. There is a cost to living the high life in Monaco, but the glitz and glamour of
Monte Carlo, and its famous Carré d'or together with the beautiful beaches of Larvotto make it all worthwhile. The Monaco real estate market is extremely liquid, fast-moving with deals often concluded in just a couple of weeks. This proactive attitude fits perfectly with our Monaco financial services team and our intimate knowledge of local property market intricacies.
Securing a mortgage in Monaco
We are specialists in HNWI bespoke mortgage arrangements and this fits perfectly with the Monaco mortgage market. There are many unique characteristics of the Monaco financial sector such as the following lending criteria:-
On properties valued up to €5 million it is possible to arrange 85% finance with no assets under management
With as little as €1 million pledged under an asset management arrangement it is possible to fully finance a €5 million property acquisition
Where finance requirements exceed €5 million there is great flexibility with assets under management requirements of between 20% and 50% of the loan value
For outright purchase, refinance and equity release, interest only mortgages are available with a term of between five and seven years
Capital and interest repayment mortgages can often exceed 20 years in length
The Monaco lending market facilitates all currencies
Hybrid financing instruments taking in fixed-rate, variable-rate, tracker, capped and more flexibility are readily available
It is quite often a case of who you know, not what you know, when it comes to arranging finance in Monaco. Reputations open doors, knowledge secures finance and with lending often time critical, we are experienced hands in closing the deal.
London Mortgages
Multicultural London is a global business centre, offering prestigious addresses and world-class educational institutions. As such, it has retained its popularity with worldwide investors, despite Brexit uncertainty and tax changes.
The ultra-prime residential market has stalled over the last two years, but there are clear signs of recovery. There are a wide range of private, niche and investment banks who can comfortably work with complex global clients, and presently low interest rates mean borrowing can be cheap.
What you need to know
Most private banks will lend in the region of 60-65% LTV, with some pushing to 85% for exceptional clients. AUM are not always required, but if so, will range from a flat £500,000 up to 30% of the loan amount. This is usually asked for in cases where the client has a particularly complex profile, or is looking to improve the interest rate.
Buy-to-let mortgage finance is typically based on the rental income generated by the property, and is available at 65-75% LTV. The rental income will need to cover 100-150% of the monthly mortgage payments; however, this is less important for clients with sufficient income or wealth.
Some lenders have detailed criteria regarding age, nationality or the availability of interest-only mortgages. Strong income or wealth profiles allow for these to be bypassed.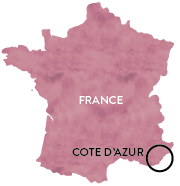 The French Riviera provides one of the world's most prestigious property markets. Offering not only investment but true lifestyle value, this location looks set to continue attracting global HNW individuals for many years to come.
However, this is not to say that purchasing property along the Côte d'Azur is restricted to the wealthiest of investors. Throughout the French Riviera, there remains a wide range of properties for purchasers of holiday homes and seasoned commercial developers alike.
What you need to know
The Côte d'Azur is a more liquid area than locations like the Alps. For this reason, there are more opportunities for "marchands de biens" to invest in property without placing AUM, which is appealing for those who do not wish to initiate a private banking relationship.
Clients who are prepared to embark on a new private banking relationship can secure loans on a 100% gross LTV basis, with 20% of the loan amount to be invested with the lender for the life of the loan. Liquid clients with a diverse range of assets may need to place even less.
Legal fees and taxes can range from 3.5-7.5%. *Project costs include acquisition, notary fees and taxes, renovation/development works, arrangement fees and rolled-up interest.
New York Mortgages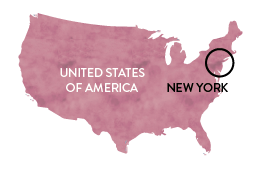 New York is widely considered 2018's most desirable spot for HNW investors. Like London, political uncertainty has done little to dampen the global appeal of the city that never sleeps.
The financial heart of the United States, New York's thriving culture, gastronomic excellence and luxury boutiques make high-rise living an appealing option for HNW clientele. Limited supply on the island of Manhattan keeps prices high, but regeneration in the outer boroughs offers good opportunities for savvy investors.
What you need to know
Many apartment blocks in Manhattan are
'co-ops', in which you buy shares in the corporation entitling you to a proprietary lease, rather than buying an individual unit.
Exclusive 'co-ops' often have intensive screening processes and are difficult to rent out; look for a 'condo' for more flexibility.
Unlike in Europe, dry loans are readily available for higher loan amounts, i.e. $3million USD or above.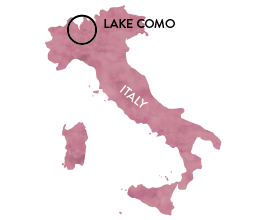 Northern Italy offers stunning views and a relaxed lifestyle envied by visitors from around the world—and Lake Como represents the pinnacle of the area.
Home to celebrities and HNW individuals alike, beautiful properties are in no short supply; the region is famed for the handsome villas lining its shores.
Property finance for foreign investors can be difficult to come by in Italy, due to a limited number of lenders. However, Lake Como's global appeal makes it one of the easier spots to find a mortgage in.
What you need to know
Lake Como offers a long rental season for property investors, due to its favourable climate.
The ultra-luxury rental market in Lake Como has the potential to be extremely strong: villas in the
region are reported to rent for over €100,000 a week.
100% gross LTV mortgages are available
on a capital repayment basis, with 40% of the loan amount to be invested with the lender for the life of the loan.
Land Registry taxes: €200
Legal fees: 1-2%.
Notary fees: 2.5-3%.
Registration tax: 2% for main residence/ 9% for non-residents
International Commercial Finance
INTERNATIONAL COMMERCIAL FINANCE
We are able to obtain a mortgage for any commercial property generating an income, and we can do this regardless of global location.
Securing finance overseas can be challenging, especially if you don't speak the language, or aren't familiar with the country's financial processes. Our international expertise and network of lending contacts enables us to navigate the intricacies of different markets and legal jurisdictions.
WHAT DO YOU NEED TO KNOW ABOUT INTERNATIONAL COMMERCIAL FINANCE?
There are a number of challenges when it comes to international commercial finance, the main one being knowledge of the local market. Whether you need guidance on legal, tax, FX, or valuations, our commercial finance team has relationships with experts across the world, so can put you in touch with all the appropriate parties.
Each country has its own legal jurisdiction and being able to transcend this is key to the efficiency of the process. Likewise, each country has a unique tax system so your broker at SwisSpirit will make sure you are speaking to right people to ensure you are adhering to the correct structure.
How a lender approaches an international commercial finance case will vary according to a number of factors; location, asset type, political risk and exit strategy.
Location is important as the property's desirability will play a role in the exit of the loan and, therefore how it is financed. Furthermore, the asset type itself will also be a factor of its end value to the lender should they ever be in ownership of it. Essentially, the exit strategy is key – a lender will need to be sure the property will sell should they ever end up in possession of it.
Political risk, in terms of location, will also determine a lender's willingness to lend on an asset. In some European countries, for example, you will need the approval of a local mayor to purchase, so having contacts who can help is invaluable. This is where SwisSpirit can help thanks to its established network of trusted contacts.
HOW CAN SwisSpirit HELP WITH INTERNATIONAL COMMERCIAL FINANCE?
We work with banks who can offer trade finance, helping clients with business finance, real estate, and foreign exchange (FX), so we can help with all your commercial financing requirements.
SwisSpirit has worked hard to grow an extensive network of trusted lenders across the world so we can put you in touch with lenders, legal and tax advisers, valuers, and FX specialists to ensure your international commercial finance is completed efficiently.